Strength training is actually greatly beneficial and healthy for teenage girls. Strengthening the muscles during childhood and teenage years are prime due to neuromuscular adaptations and skill development. Although boys may develop bigger muscles during their growing years because of the effects of natural anabolic hormones and testosterone.
Females do not carry anywhere near the amount of testosterone and natural anabolic hormones that males do which are essential for muscle growth and increasing size. When girls participate in strength training, they can get stronger throughout childhood and teenage years while gaining all the benefits from strength training without developing bulky muscles.
The Australian Physical Activity guidelines recommends that teenagers participate in at least 3 strength training sessions per week for optimal health benefits for male and females aged 13-17 years old.
Some of those benefits included:
Stronger muscles, ligaments and tendons
Stronger bones and joints
Improve sport and athletic performance
Decreases risk of injuries
Improves body composition
Increase mood, confidence and self esteem
Improves mental health
And so much more!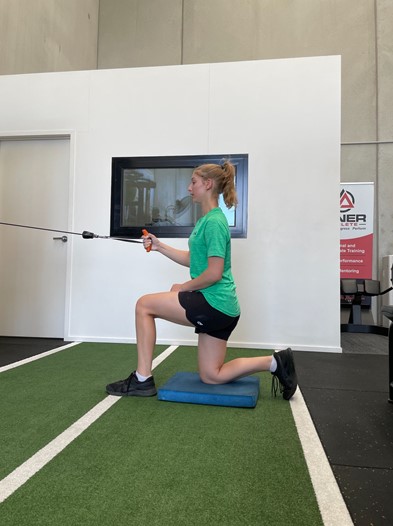 Be sure to receive guidance from a qualified fitness professional for an individualised program. Instagram strength programs or workouts are not individualised to your needs. Please seek guidance from a coach or trainer with experience and knowledge on how to structure a safe and appropriate program suited for youth.
For further help regarding youth athletic development, contact us at info@inner-athlete.com.au.
Nathan Palenkas
Strength Coach
Inner Athlete