Effective and individualized strength and conditioning coaching to improve your teen's sport performance!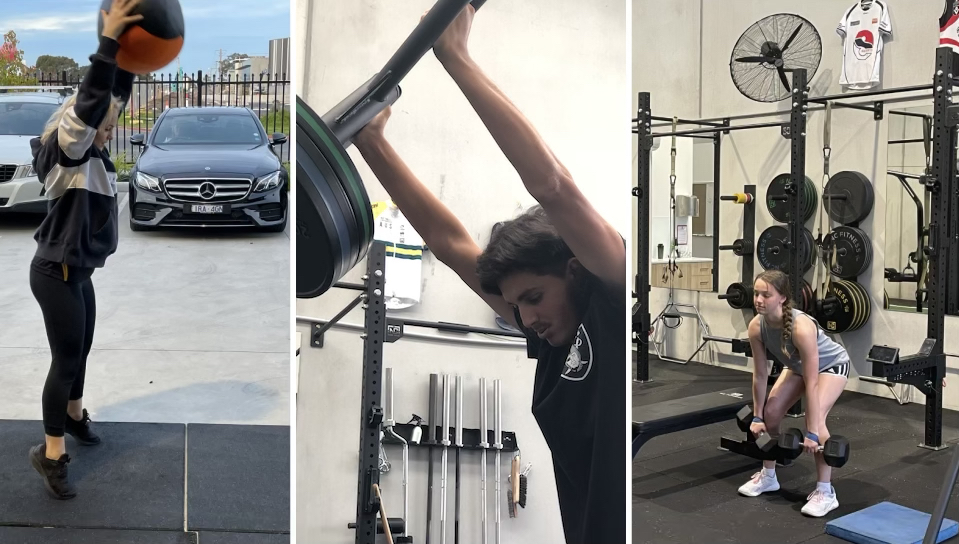 Our Sports Performance Training for young athletes in Bayside can help take their skills to the next level and watch their hard work translate into performance on the field, pool or court.
These small-group semi-private sessions provide foundational tools for a wide range of sports including swimming, tennis, soccer, basketball and cricket!
Our supervised sports performance training relies on years of expertise with a focus on youth development
At Inner Athlete, we're not guessing. Our staff is full of accomplished coaches who have worked with some of the best athletes in Bayside. Our goal is to blend our proven system of strength and fitness training with youth mentoring, your unique skillset and the goals you hope to achieve.

Our sports performance training can help youth athletes:
Build functional strength
Improve your mobility, speed, and agility
Move more efficiently in everything you do
Learn how to juggle exterior factors like nutrition, rest, and mental preparation
Achieve all-time personal bests
Overcome injuries that have held you back
Make selection or qualify for academies, state programs
Reach the next level of becoming a professional athlete
Achieve national titles

Want to know if you're making progress?
PLUS, With Our Sports Performance Training, You Can Stay On The Path To Your Goals
We track your progress from your program and conduct fitness testing relative to the needs of your sport:
You're a swimmer? We'll measure your lower body power and strength
Soccer player? We measure your 20 m times and your vertical jump
Tennis player? We measure lower body strength and power
You can reduce the risk of injury with improved fitness and a sustainable training routine that prepares your body for the rigors of competition. At Inner Athlete, our young athletes learn how to fuel their bodies and understand how every muscle works in unison to make every catch, throw, or shot count.
With the help of our dedicated coaches, you can:
Identify and improve your areas of weakness
Gain flexibility and reduce stress on your joints
Learn how to treat your body in-season, out of season, and everywhere in between
Step Up Your Game With Our Sports Performance Training In Bayside!
Whether your goal is to make the team or set a school record, we're ready to help you make it happen. Join us in Bayside today and see how much you have to gain.
Get Started With Inner Athlete Now
Step 1. Book a Consultation

Schedule your first conversation with our Head strength Coach to discuss your personal needs.

Step 2. Design Your Program

Together, we'll customise your training to achieve your health and performance goals.

Step 3. See Results

With your personalised program and individualised guidance, start training properly to improve your health, fitness and sporting performance.