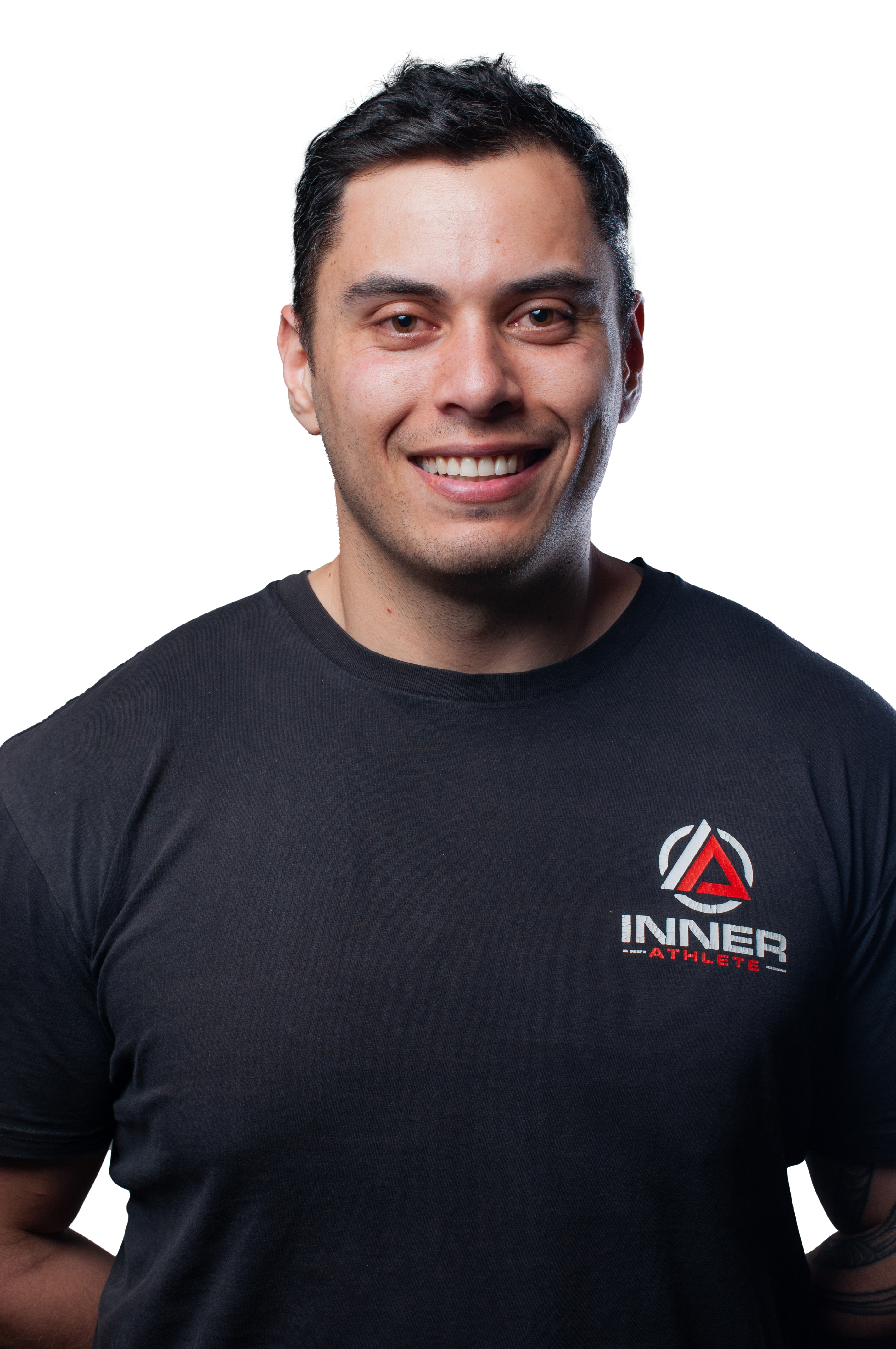 Trent Pirihi
Trent Pirihi is the founder of Inner Athlete. With over 9 years of experience in sports and conditioning, he has worked in Victoria and abroad in the USA.
Trent worked with D1 Collegiate and International representative athletes at the University of Wisconsin. He has also played semi-professional Rugby League in Boston, MA and was a Strength and Conditioning Coach for the U/18 Victorian Lighting Bolt's (Melbourne Storm feeder club). He has also worked at an addiction rehabilitation centre for 3 years assisting clients to incorporate health and fitness into their lifestyle.
At Inner Athlete Trent has helped many young athletes to achieve greater heights in their sporting pursuits working with Swimmers, Track and Field, Field Hockey, Rugby League, Australian Rules, Tennis, Soccer, Baseball and Basketball.
Trent's passion and skills in assisting athletes to develop themselves mentally and providing systems to make sure they remain on track.
Experience
University of Wisconsin, Madison (USA) – Ice Hockey, Basketball, Volleyball, Rowing, Athletics, Soccer
Brighton Grammar School (AUS) – Senior Strength and Conditioning Coach
NRL Victoria (AUS) – Under 18's Lighting Bolt's (Melbourne Storm pathway program) Strength and Conditioning Coach
Dayhab Addiction Treatment Centre (AUS) – Fitness Instructor
Frankston Dolphins VFL Club – Assistant Strength and Conditioning Coach
Qualifications
Postural Respiration Institute (AUS) – Myokinematic Restoration | Postural Respiration | Impingement & Instability
Be Activated (AUS) – Level 1 & 2
Certificate III & IV in Fitness (AUS)
Working with Children Check (VIC)
Education
Deakin University, Burwood (AUS) – Bachelor of Exercise & Sport Science, 2015