Inner Athlete have been amazing for me! Not only am I able to move better on the tennis court, I feel fitter and stronger than ever.
Very professional. Excellent coaches and mentors for teenagers. Programs have improved my son's performance and strength dramatically.
Inner Athlete has really made me a stronger swimmer and I have been seeing results both in and out of the pool. Thank you to the coaches for all their help.
My training before I started with Inner Athlete was twice a week with my Rugby team and none in the off-season. Since training with Inner Athlete, I have noticed my general fitness has improved, as well as more strength throughout my whole body. This has been shown throughout my games with a lot more strength in my passing and tackling. I'm also able to play the whole game and feel as though I could go another 30 minutes.
I have loved coming to Inner Athlete. The whole team is welcoming, professional and fun to be around, and make going to the gym productive and enjoyable.

Inner Athlete has really helped me in a lot of aspects. I've already seen lots of improvement in my training in and out the pool, my attitude and even my discipline.
I love how it's structured to your personal needs and goals and the coaches and people there are very nice.
Before Inner Athlete, I always had pain in my knees, ankles and shins. Now I train pain free.
The coaches always help and give their time to educate us. They care about our health and well-being.
I now play with confidence and freedom and move a lot quicker on the pitch!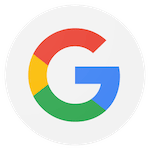 Trent and team are amazing. Inner Athlete have fast tracked my boys' development and they have become much stronger football/soccer players.

I would recommend Inner Athlete to any aspiring sport players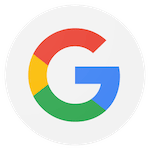 We have been sending our 3 kids/young adults (NPL football players) to Inner Athlete for about 12 months now - 2 days a week. We are 100% committed to Inner Athlete and firmly believe in Trent and his team. Here are the facts: great equipment, happy environment, very flexible and accommodating excellent and friendly trainers, knowledgeable well beyond just strength and conditioning (examples like diet, footwear, psychology etc). Follow-up emails on how everyone is going and areas of improvement is very much appreciated and reinforces the philosophy of Inner Athlete.
Everyone is working hard, everyone is happy, and everyone is treated the same. A no-brainer …